Workshops

Kairos Blanket Exercise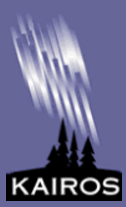 If you have never participated in a Kairos Blanket Exercise, please plan on attending this. It will be an experiential narration about the historic and current relationship between Indigenous and non-Indigenous people in Canada. Kariros Canada is an ecumenical partnership between ten denominations in Canada working in faithful action for social justice. A key area of focus is in equity and reconciliation with First Nations, Métis, and Inuit peoples of Canada.
Workshops
For anyone who has already participated in a Kairos Blanket Exercise, you are welcome to choose workshop sessions from 12:45 to 1:45 and then 2:00 to 3:00.
Here is a list of some of the scheduled workshop. Check back as more workshops are confirmed.
Ben Peltz: Ignite Teens and Sonrise summer camps.
Steve Carleton: Arctic Hope Project.
Shirley Hamilton and Bernie Prinzen: DayStar Native Outreach Ministries.
Ben Lim: Rising Above Counselling.
Jamie & Rhonda Thornton: Georgian Native & Outreach Ministries.
Rob & Sharlene Dilts: Pinaaz-i Zibi Maamawi summer camps.
Marc & Ruth Anna Dana: Kwayakotage Native Bible Camp - Rapid Lake.