KBC Summer Jobs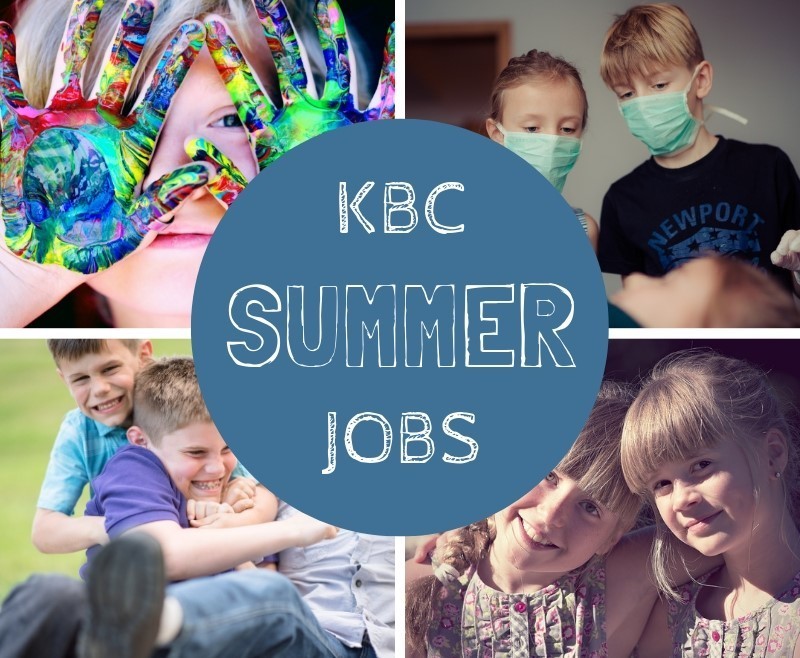 COUNSELOR-IN-TRAINING
Application process closes May 15, 2023
KBC Summer Camp is a Christian day camp for children age 4-12. Through stories, games, and crafts children learn what it means to be a child of God. This camp maintains a low child-to-leader ratio (1:6) to allow for greater relationship building.

Camp Weeks:
July 3-7: Imaginarium (Art) (there will be camp on the Monday)
July 10-14: Young Scientists
July 17-21: Ocean Explorers
July 24-28: Time Travelers
July 31-Aug 4: Mission Possible (Spy Camp)
August 7-11: Space Adventures (there will be camp on the Monday)
August 14-18: Summer Olympics

Minimum age: 13 as of December 31, 2022

Pay: $250/wk

Interviews will be conducted late May/early June

Training will take place on Tuesday June 27, 9am-4pm
PLEASE NOTE: This application could take up to 45 minutes to complete. You cannot save your work and come back to it later.

APPLY TODAY
---
KBC SUMMER CAMP COUNSELOR
APPLICATION PROCESS CLOSES MAY 1, 2023

KBC Summer Camp is a Christian day camp for children age 4-11. Through stories, games, and crafts children learn what it means to be a child of God. This camp has a low child to leader ratio (1:6) to allow for greater relationship building.

The Summer Camp Counselor is responsible for planning, leading, and implementing core and non-core programs and experiences for children in a small group setting including pastoral programs. They will also be responsible for the general safety and development, spiritual growth, and skill achievement of the participants in his/her group. Please see Section 2 for the full job description.

Staff Training:
June 26-30

Camp Weeks:
July 3-7: Imaginarium (Art) (there will be camp on the Monday)
July 10-14: Young Scientists
July 17-21: Ocean Explorers
July 24-28: Time Travelers
July 31-Aug 4: Mission Possible (Spy Camp)
August 7-11: Space Adventures (there will be camp on the Monday)
August 14-18: Summer Olympics

Minimum age: 16 as of December 31, 2022

Pay: $17/hr

In order to schedule around our Abuse Prevention Policy surrounding supervision, we are unable to hire more than 2 people from the same family.
PLEASE NOTE: This application could take up to 60 minutes to complete. You cannot save your work and come back to it later.