Keynote Speakers

Dr. Cheryl Bear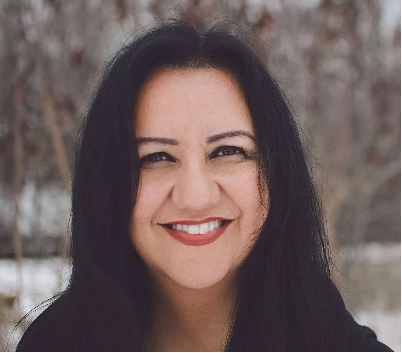 Cheryl Bear of the Nadleh Whut'en First Nation is CBM's Indigenous Relations Specialist. She provides leadership and education to Canadian Baptist churches seeking to be more engaged with First Nations communities. Cheryl is an award-winning singer/songwriter who has travelled to over 600 Indigenous communities in Canada and the U.S. sharing her songs and stories, helping to raise awareness of global gender inequity, with a particular focus on gender-based violence. Cheryl is based in Vancouver, has three adult children, and is the author of several books including "Introduction to First Nations Ministry" published in 2013. Cheryl is a founding board member of NAIITS, an Indigenous learning community. She is also an Associate Professor at Regent College in Vancouver, BC. Cheryl has an earned Doctorate from The King's University in Los Angeles, and Master of Divinity degree from Regent College.
Dr. John Borrows
John is Anishinaabe/Ojibway and a member of the Chippewa of the Nawash First Nation in the Bruce Pennisula of Ontario. He is currently a faculty member as a professor of law at the University of Victoria and is the Canada Research Chair in Indigenous Law there, as well being the Law Foundation Chair in Aboriginal Justice and Governance. John has also been a professor at the University of Minnesota, University of Toronto, University of British Columbia and Osgoode Hall Law School. He is considered to be Canada's pre-eminent legal scholar and a global leader in the field of Indigenous legal traditions and Aboriginal rights. His publications include Recovering Canada: The Resurgence of Indigenous Law, Canada's Indigenous Constitution, Freedom and Indigenous Constitutionalism, The Right Relationship, Resurgence and Reconciliation, Drawing Out Law: A Spirit's Guide, and Law's Indigenous Ethics. Awards have included the Donald Smiley Award, the Killam Prize, and the Molson Prize from the Canada Council for the Arts.
Lynn Clouther
Lynn is an Algonquin Negotiation Representative (ANR) advocating for the interests of the Algonquins of Ontario (AOO) in their Traditional Territory within Ontario and in ongoing negotiations of a modern day treaty with Ontario and Canada. An Agreement-in-Principle was signed in October 2016 and is a key step toward a Final Agreement to clarify the rights and opportunities for the AOO as well as their neighbours in the Settlement Area of eastern Ontario. Lynn was born and raised in the Pembroke and Petawawa areas. She taught elementary school for 33 years. She was active in the Elementary Teachers' Federation and has been a tutor, foster parent, and condo board president.
Dr. Matthew Coon Come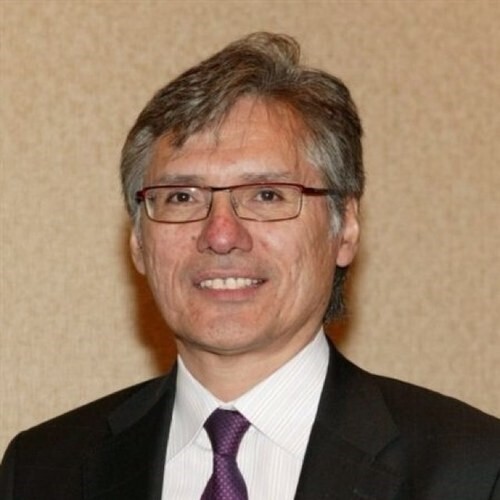 Matthew Coon Come is Cree from Misstissini of Eeyou Istchee (Northern Quebec) and he is a champion of Indigenous rights and self-determination. He is a survivor of residential school, overcoming the abuse there, and he later earned degrees from Trent and McGill. Matthew has been a steadfast community leader, first as Chief of the Mistissini First Nation, secondly as Grand Chief of the Grand Council of the Crees and later as National Chief of the Assembly of First Nations. Matthew led the opposition against the James Bay hydroelectric project in the 1990s and was instrumental in Canada's first modern Indigenous land claim agreement treaty along with a number of supplemental agreements that followed. He also contributed to the United Nations Declaration on the Rights of Indigenous Peoples. Matthew has been awarded environmental and aboriginal honours as well as the Order of Canada.
Dr. Alan Ojiig Corbiere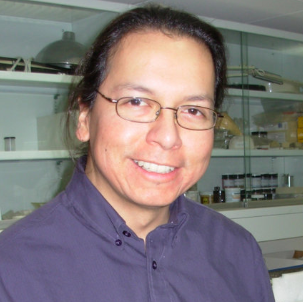 Alan is Anishinaabe from M'Chigeeng First Nation on Manitoulin Island growing up there and later attending the University of Toronto for a Bachelor of Science; from there he went on to study at York University earning his Masters of Environmental Studies. Alan has studied the Ojibwe language for many years and has attained some measure of fluency. For five years he served as the Executive Director at the Ojibwe Cultural Foundation in M'Chigeeng, a role which also encompassed acting as curator and historian. Alan has been the Coordinator of the Anishinaabemowin Revitalization Program at M'Chigeeng First Nation for language and culture revitalization. He is also the author and editor of multiple books and articles on Anishinaabe history and culture. In 2019 Alan earned his PhD focusing on Anishinaabe Treaty-Making in the 18th- and 19th-Century. Recently he began a professorship at York University.
Albert Dumont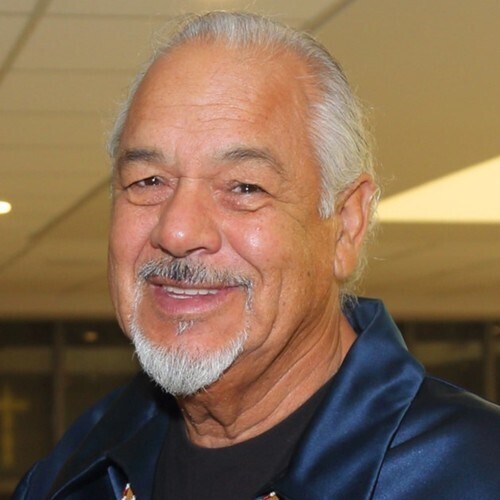 Albert is a poet, storyteller, speaker, activist, volunteer and an Algonquin Traditional Teacher and Elder. He was born and raised in the traditional Algonquin territory of Kitigan Zibi (near Maniwaki). Direct and overt racism weighed heavily on his emotional and spiritual health. Albert did recover years later and began "walking the Red Road" to live a life of truth, humbleness, respect, friendship, spiritually. Albert has worked as an Elder for the Parole Board of Canada, for the Elders Advisory Committee to the Ontario Attorney General, and for the Ottawa Aboriginal Coalition. He is dedicated to promoting and protecting the rights of Aboriginal Peoples and actively supports reconciliation, often speaking in schools. Albert has received awards from PSAC, and from DreamKEEPERS. He has also published five books of poetry and short stories. In 2018, Albert was appointed to be Algonquin Spiritual Teacher in Residence at Christ Church Cathedral in Ottawa. He has three adult daughters and four grandchildren.
Chief Marcia Brown Martel
Marcia was born to the community of Beaverhouse First Nation near Kirkland Lake Ontario. She is a member of the Tower Street First Baptist Church and married to Raymond Martel, recently celebrating their 13th year together. Marica was taken from her family as a child along with 16,000 other Ontario Indigenous children, forcibly removed from their families and placed with non-Indigenous families. Marcia was fortunately returned to her community years later. Over time, she regained an understanding of her community and culture. Involved in community leadership for many years, she was elected Chief in 2011 and continued working for recognition and landbase of Beaverhouse First Nation. Marcia is the lead plaintiff in a decade long class action lawsuit - "Brown vs Canada" which established Canada's liability to the Sixties Scoop survivors in Ontario, and led to a national settlement agreement in 2018. Through her persistence in pursuing justice on behalf of other survivors, Marcia has imparted a good gift to Canada: understanding that culture has value.
Jonathan Maracle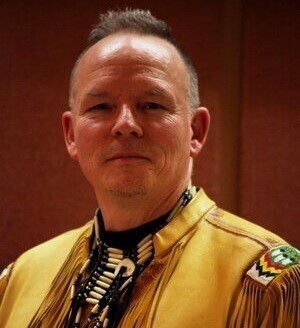 Jonathan is Mohawk from Ontario, residing on Tyendinaga Mohawk Nation with his wife, Linda and four children. Founder of Broken Walls, an internationally recognized First Nations musical group and ministry, Jonathan has travelled the world for the past twenty-five years. The vision of Broken Walls is to see people from cultural minorities restored and able to walk in their destiny in the Body of Christ as partners, realizing and sharing their unique gifts and abilities. They stress that reconciliation is relational and that building trust through redemptive relationships is an important first step. They also target major issues such as suicide prevention and social struggles among both First Nations and non-natives. Jonathan also travels as a solo artist and guest speaker using culture, music and spoken word for those who wish to have an introduction to the work of Broken Walls.