Keynote Speakers

Dr. Cheryl Bear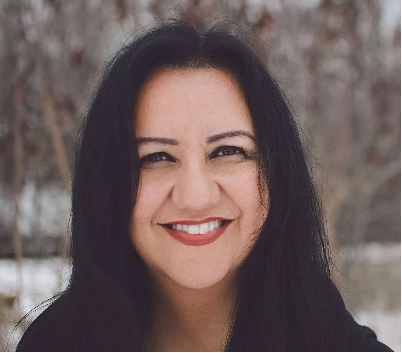 Cheryl Bear of the Nadleh Whut'en First Nation is CBM's Indigenous Relations Specialist. She provides leadership and education to Canadian Baptist churches seeking to be more engaged with First Nations communities. Cheryl is an award-winning singer/songwriter who has travelled to over 600 Indigenous communities in Canada and the U.S. sharing her songs and stories, helping to raise awareness of global gender inequity, with a particular focus on gender-based violence. Cheryl is based in Vancouver, has three adult children, and is the author of several books including "Introduction to First Nations Ministry" published in 2013. Cheryl is a founding board member of NAIITS, an Indigenous learning community. She is also an Associate Professor at Regent College in Vancouver, BC. Cheryl has an earned Doctorate from The King's University in Los Angeles, and Master of Divinity degree from Regent College.
Sarah Beardy
Sarah Beardy is an Oji-Cree member of Muskrat Dam First Nation descending from her family's traditional lands which include Bearskin Lake, Big Trout Lake and Newfoundland. Sarah lives in Peterborough and is the mother of five children and the daughter of Levi and Viola Beardy. Sarah has made a careful examination of Indigenous matters through her studies at Trent University and continues to learn through participation in culturally focused workshops and ceremonies. Sarah is a member of the Selwyn Outreach Centre and has given much thought to the experience of Christian Indigenous Peoples as they engage with their heritage while growing in their Christian faith. She has written about this and has been published by Goldrock Press. Sarah is currently enrolled in the Ontario Psychotherapy and Counseling Program in Toronto.
Dr. John Borrows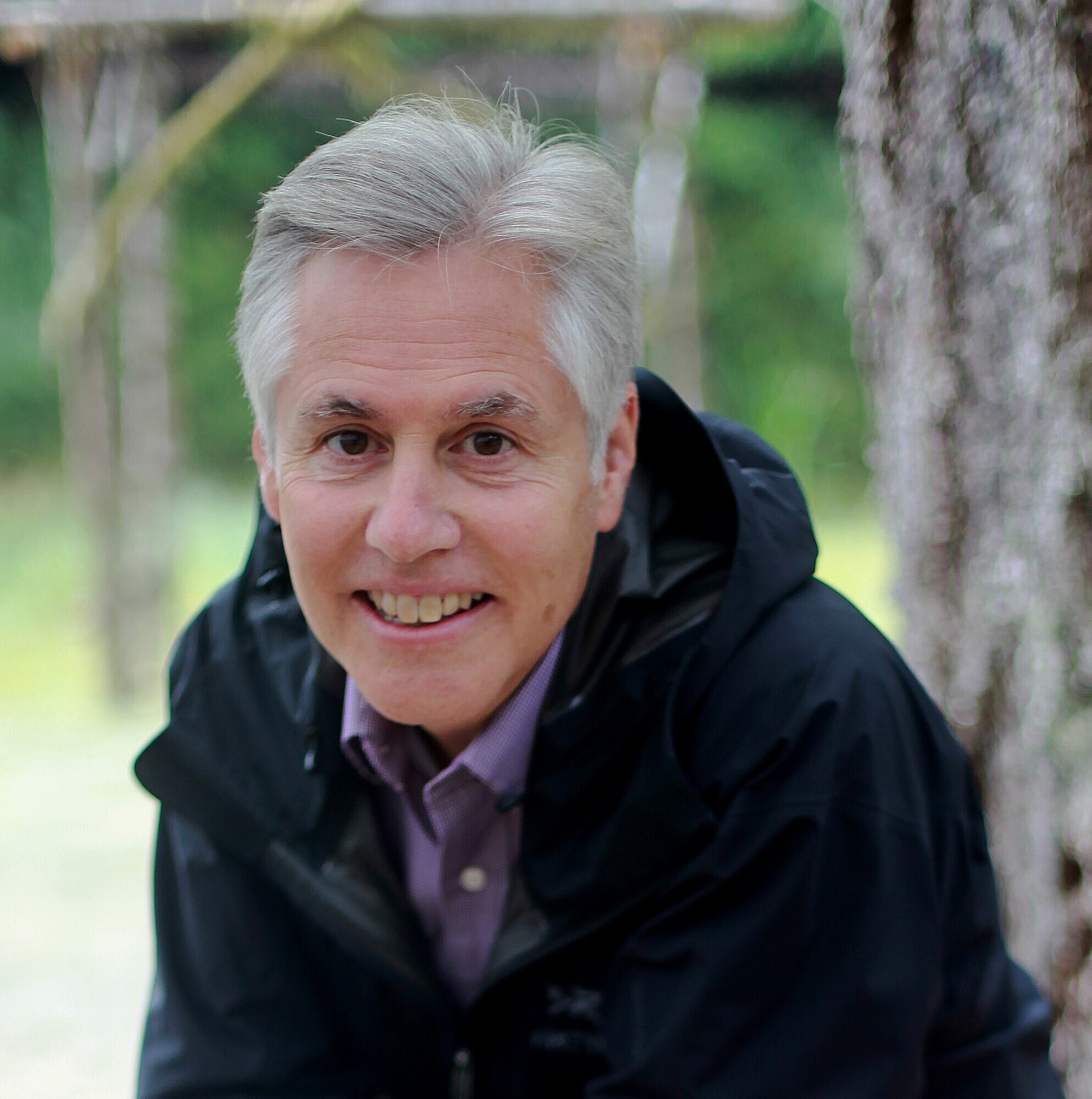 J John Borrows B.A., M.A., J.D., LL.M. (Toronto), Ph.D. (Osgoode Hall Law School), LL.D. (Hons., Dalhousie, York, SFU, Queen's & Law Society of Ontario), D.H.L, (Toronto), F.R.S.C., is the Canada Research Chair in Indigenous Law at the University of Victoria Law School in British Columbia. His publications include, Recovering Canada; The Resurgence of Indigenous Law (Donald Smiley Award for the best book in Canadian Political Science, 2002), Canada's Indigenous Constitution (Canadian Law and Society Best Book Award 2011), Drawing Out Law: A Spirit's Guide (2010), Freedom and Indigenous Constitutionalism ((Donald Smiley Award for the best book in Canadian Political Science, 2016), The Right Relationship (with Michael Coyle, ed.), Resurgence and Reconciliation (with Michael Asch, Jim Tully, eds.), Law's Indigenous Ethics (2020 Best subsequent Book Award from Native American and Indigenous Studies Association). He is the 2017 Killam Prize winner in Social Sciences and the 2019 Molson Prize Winner from the Canada Council for the Arts, the 2020 Governor General's Innovation Award. John is Anishinaabe/Ojibway and a member of the Chippewa of the Nawash First Nation in Ontario, Canada.
Dr. Matthew Coon Come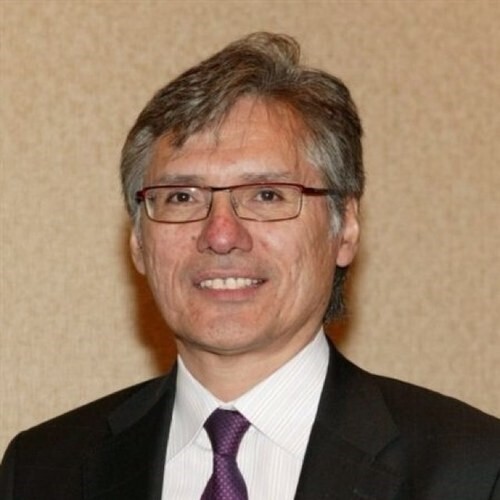 Matthew Coon Come is Cree from Misstissini of Eeyou Istchee (Northern Quebec) and he is a champion of Indigenous rights and self-determination. He is a survivor of residential school, overcoming the abuse there, and he later earned degrees from Trent and McGill. Matthew has been a steadfast community leader, first as Chief of the Mistissini First Nation, secondly as Grand Chief of the Grand Council of the Crees and later as National Chief of the Assembly of First Nations. Matthew led the opposition against the James Bay hydroelectric project in the 1990s and was instrumental in Canada's first modern Indigenous land claim agreement treaty along with a number of supplemental agreements that followed. He also contributed to the United Nations Declaration on the Rights of Indigenous Peoples. Matthew has been awarded environmental and aboriginal honours as well as the Order of Canada.
Dr. Alan Ojiig Corbiere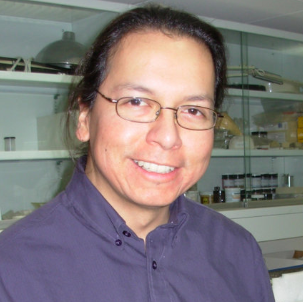 Alan is Anishinaabe from M'Chigeeng First Nation on Manitoulin Island growing up there and later attending the University of Toronto for a Bachelor of Science; from there he went on to study at York University earning his Masters of Environmental Studies. Alan has studied the Ojibwe language for many years and has attained some measure of fluency. For five years he served as the Executive Director at the Ojibwe Cultural Foundation in M'Chigeeng, a role which also encompassed acting as curator and historian. Alan has been the Coordinator of the Anishinaabemowin Revitalization Program at M'Chigeeng First Nation for language and culture revitalization. He is also the author and editor of multiple books and articles on Anishinaabe history and culture. In 2019 Alan earned his PhD focusing on Anishinaabe Treaty-Making in the 18th- and 19th-Century. Recently he began a professorship at York University.
Albert Dumont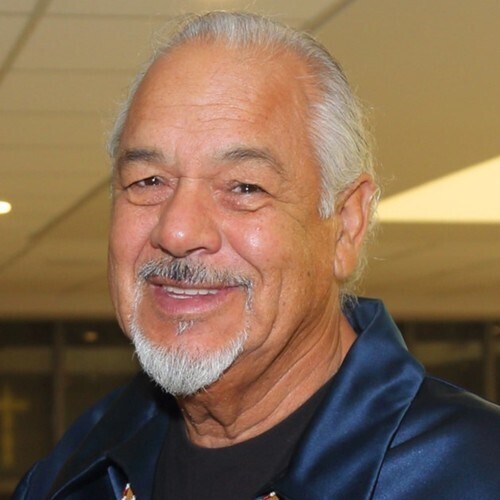 Albert is a poet, storyteller, speaker, activist, volunteer and an Algonquin Traditional Teacher. He is a writer who has published 6 books of poetry and short stories. Albert was born in traditional Algonquin Territory (Kitigan Zibi). He has been walking the "Red Road" since commencing his sobriety in 1988. His recent work includes: Grandparents Counsel for Well Living House, St. Michael's Hospital, Toronto; Elder on the Elders Advisory Committee of the Ministry of the Attorney General; Elder for Parole Board of Canada at Elder Assisted Hearings; and Spiritual Advisor for Aboriginal offenders of J Unit at Millhaven Institution. In recognition for his work as an activist and volunteer on his ancestral lands (Ottawa and Region) Albert was presented with a Human Rights Award by the Public Service Alliance of Canada in 2010. In January 2017 he received the DreamKEEPERS Citation for Outstanding Leadership. In 2018 Albert was appointed to be Algonquin Spiritual Teacher in Residence at Christ Church Cathedral in Ottawa. Albert has dedicated his life to promoting Indigenous spirituality and healing and to protecting the rights of Indigenous Peoples particularly those as they affect the young. He is the father of three daughters (one died at childbirth) and grandfather of five grandchildren.
Jonathan Maracle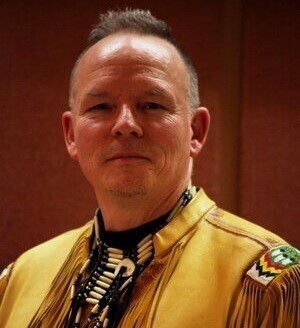 Jonathan is Mohawk from Ontario, residing on Tyendinaga Mohawk Nation with his wife, Linda and four children. Founder of Broken Walls, an internationally recognized First Nations musical group and ministry, Jonathan has travelled the world for the past twenty-five years. The vision of Broken Walls is to see people from cultural minorities restored and able to walk in their destiny in the Body of Christ as partners, realizing and sharing their unique gifts and abilities. They stress that reconciliation is relational and that building trust through redemptive relationships is an important first step. They also target major issues such as suicide prevention and social struggles among both First Nations and non-natives. Jonathan also travels as a solo artist and guest speaker using culture, music and spoken word for those who wish to have an introduction to the work of Broken Walls.